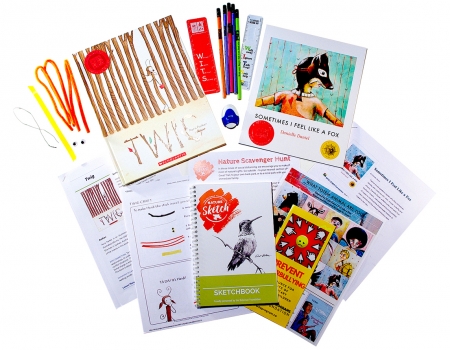 We have partnered with the Bateman Foundation and Dash BC to bring fun activities to kids learning at home. Designed with positive messages of kindness and inclusion, the Home Activity Kit includes books and a variety of indoor and outdoor activities that focus on creativity and Social and Emotional Learning.
Kit Contents
2 WITS Pick books:
TWIG
Heidi is a shy stick bug who is anxious to make new friends but no one sees her because she blends in with the branches and twigs. She learns to speak up for herself with some help from her teacher. Author/illustrator Aura Parker is from Sydney, Australia.
Sometimes I Feel Like a Fox
In a series of delightful images, children explain how they identify with different totem animals from the Anishinaabe culture. Metis author/illustrator Danielle Daniel is from Northern Ontario and received the Marilyn Baillie Picture Book Award for this book.
Plus, for each book: 
Lesson plans (adapted for the home)

Activities created by the author and publisher:
– TWIG: Build a stick bug with simple craft supplies (included)
– Sometimes I Feel Like a Fox: Find your totem animal
Also…

From the Bateman Foundation:
Nature Sketch book

Nature Sketch scavenger hunt activity sheet
WITS Program items:
4 pencils, ruler, bookmark-ruler

New WITS Eraser

Recognition stickers

Bonus WITS Magnet – while supplies last
**Plus bonus items if received through the BC RCMP

Available for a limited time at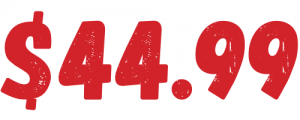 Thank you to our partners